BC Finance (BCF) is a licensed microfinance institution in Myanmar. Founded in 2013, BCF supports clients nationally throughout 8 states and regions: Yangon, Mandalay, Shan, Magwe, Sagaing, Bago, Mon and Tanintharyi, where roughly half of Myanmar's population live.
Our vision is to be the leading, sustainable provider of microfinance to those currently underserved. We provide tools for people to improve their lives and contribute to the development of the country overall. BCF does this by lending to individuals, micro and small enterprises.
High Positive Social Impact: Microfinance is the original impact investment. 90% of BCF's clients are women, who build their businesses and care for their families.
Environmental Sustainability: Aware of the potential impact of climate change on Myanmar, BCF is focused on the environment and lending for low carbon footprint growth activities. 
Highly experienced management team: including our CEO, Gerard Byrne, a chartered accountant, with almost three decades of experience in international banking and technology.
Strong governance and compliance are central to our culture.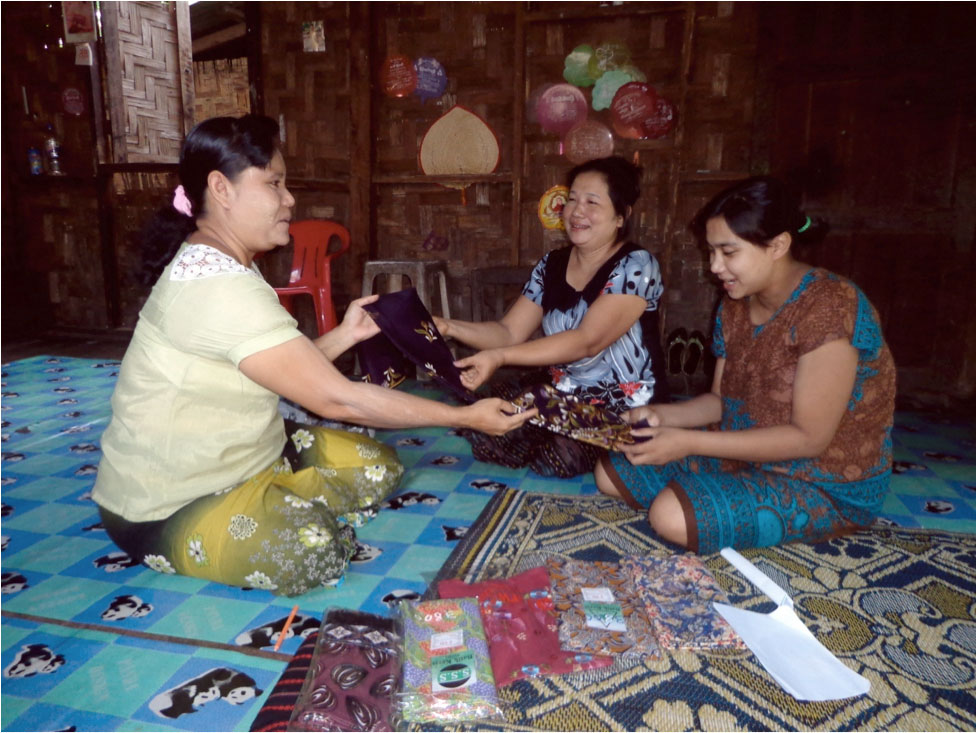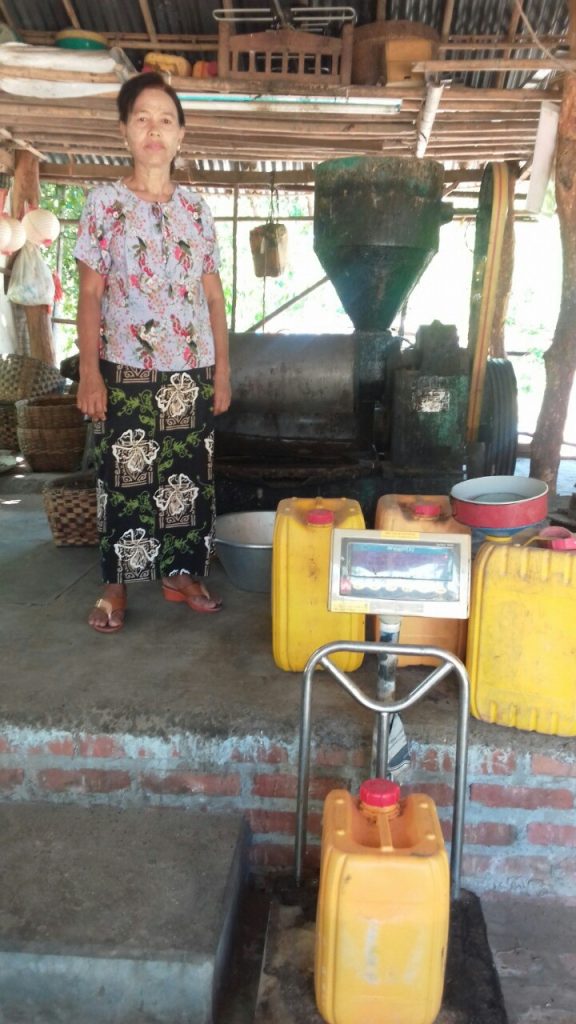 Our Goal is the success of our clients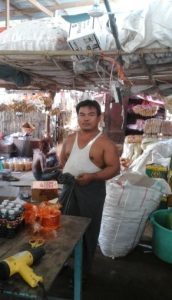 "I am very thankful to BCF for fulfilling my dream" U Myint Thaung, Traditional Snacks entrepreneur
His challenge: He runs a traditional snacks business with his wife. Though he wanted to expand his business by getting a loan, he felt unable to do so profitably because of the high interest rates charged by unlicensed moneylenders.
How BCF helped: With a BCF loan of MMK 200,000 and his own capital, he profitably expanded his business by manufacturing new products under his own label, "Haw Mon Lin".
The outcome: He now supports his parents monthly by giving MMK 15,000 and saves MMK 10,000 monthly for his child's education. As he expands his business through more BCF loans in future, he hopes to create more jobs in his local community.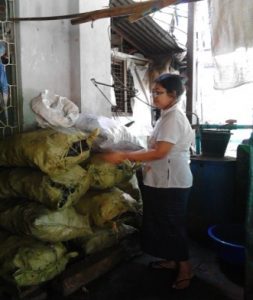 "I am thankful to BCF for empowering me and making my life better" Ma Thet Thet Mar, Female Entrepreneur (Retail)
Her challenge: Her family's living expenses relied on her husband's income and meager earnings from her soup stall. She did not have the financial capability to expand her business and improve her livelihood.
How BCF helped: After three cycles of successive loans from BCF, she now makes a monthly income of MMK 250,000 from an expanded soup stall and an entrepreneurial venture into charcoal retailing.
The outcome: The significant increase in her income now covers for her family's healthcare and education needs, giving her the financial independence she yearned for.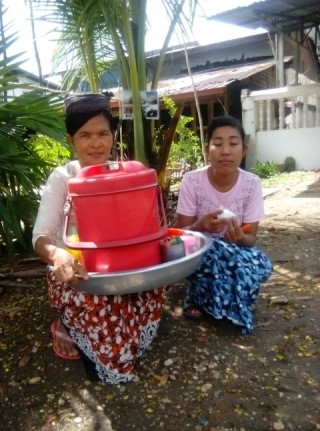 "I am delighted that BCF has helped improve the lives of low income families like mine" Daw Tin Tin Win, Yogurt Vendor
Her challenge: She separated from her husband 20 years ago and her children supported her living expenses since then. Having to take loans from unlicensed moneylenders with high interest rate made her feel as if she was working for the money lender.
How BCF helped: Putting a BCF loan and her own capital towards seed funding, she successfully started a Myanmar snacks business. With the profit from this business, she expanded her core yoghurt business.
The outcome: She now earns a daily profit of at least MMK 4,000 and lives by herself without her children's support. Moreover, she could even buy gold from her excess income for financial stability.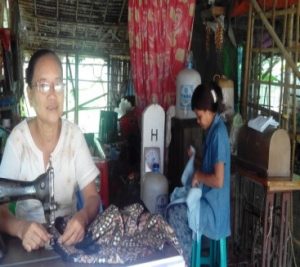 "Thanks to BCF for trusting me enough to give me a low interest loan" Daw Khin Aye Yi, Tailor
Her challenge: Running a sewing business with only one machine greatly hampered her productivity. She strongly believed that there was sufficient demand locally to expand her business further.
How BCF helped: With multiple cycles of BCF loans, she continuously expanded her business by buying more sewing machines. In addition, as she now hires a daily wage helper for her business, BCF helped her create additional jobs in the local community.
The outcome: Her business is now significantly more productive, providing her with additional income. In future, she would like to buy a generator to further increase her productivity.
Jeremy Kloiser-Jones 
Founder & Chairman
With a passion for the changes he saw happening in Myanmar, and a desire to contribute, Jeremy launched BC Finance in 2013.  
He has over 23 years of experience in investments and business building in Asia.
Jeremy was previously a Senior Managing Director at Macquarie Group, based in Hong Kong.
He has also held prominent senior roles at AIG Financial Products, JPMorgan and Lehman Brothers based in Tokyo.
Jeremy holds BA/LLB (Hons.) and LLM (with a focus on Environmental and Climate Law) degrees from the University of Sydney, Australia. He has been a CFA charter holder since 1998.
Jeremy completed the Harvard Business School program in Executive Leadership in Microfinance. Jeremy speaks English and Japanese.
Gerard Byrne
Chief Executive Officer
Gerard is a highly experienced C-Suite executive. Prior to joining BC Finance as CEO, Gerard was involved as senior advisor to BC Finance for three years as it developed its microfinance business. 
Gerard was also the COO at British Telecom, responsible for operations across 99 countries and in excess 5,000 employees. Gerard also headed the Indirect Channel Sales and Strategic Partnerships.
Prior to BT, Gerard was COO at Barclays Capital in Asia, leading large scale transformational projects.
Before going to Hong Kong in 2008, Gerard spent over 17 years in Japan, working as CFO at HSBC, Merrill Lynch and Barclays Capital.
Gerard's academic qualifications include first class under graduate and post graduate awards in Commerce and Management, respectively, from University College Dublin. Gerard qualified with KPMG and is a Fellow of the Institute of Chartered Accountants in Ireland.
Gerard speaks English and Japanese….and making every effort to learn Myanmar language!